HOW TO BECOME A REGISTERED SUCCESS TEAM LEADER
I've gotten so many requests from people who wanted materials to help them lead or participate in Success Teams that I've developed an online training kit available on the internet to Registered Success Team Leaders throughout the world.
The Success Team kit will provide you with everything you need to run your first team, bring in paying members, and become a first-rate Success Teams Leader.
As a Registered Leader, you will be listed in both shersuccessteams.com and my main website, barbarasher.com, and if people contact my office about teams in your area, I will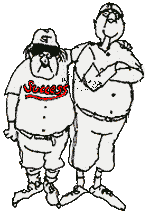 refer them to you. If I do a workshop in your town, I will bring you in as my personal guest, introduce you to the audience, and invite them to sign-up on your mailing list for information about your teams.
I've kept the cost of this program much lower than other coaching programs so that as many people as possible will be able to afford to offer SuccessTeams in their towns. After you run the required free practice team, you'll be able to run paid teams and make back the cost of the kit quickly.
Why am I doing this? Because your town needs someone who genuinely cares about people and helping them achieve their dreams. If that describes you, I want you to run Success Teams.
In some cities, we have very active leaders who are easily able to handle the request for teams, and so we will not sell the kits to additional leaders in those particular cities, which are...
California, San Francisco/Sausalito
Colorado, Boulder
New York, Manhattan and all boroughs
Please note that our Director of Success Teams in Germany handles all applications to be a leader in Germany or to use the German-language version of the kit, so email Gudrun Schwarzer at schwarzer@osnanet.de for details.
How Does the Kit Work?
1.You purchase the 8-Week Success Teams Workshop kit for $642. This gives you access to all the materials, including the 8-session workbook, publicity materials, MP3 files of the audio guide for each meeting and all the excerpts from Teamworks! that are needed to do each week's homework.
You also receive access via the internet to a private Registered Success Team Leaders Forum on my Bulletin Board, where you can get great ideas and support from the other leaders, and the Official Success Teams Listings forum in which everyone who comes to my website looking for a registered Success Team leader can find you.

2. You download and print out copies of the worksheets, which are in PDF format, as well as using the MP3 files to either burn your own audio CD or listen to right on your computer, iPod, or other audio player.
3. You then come into the Registered Success Team Leaders private forum in my bulletin board to get instructions and tips for marketing, and how to proceed with every step thereafter from assembling your first free practice team to filling and running future paid Success Teams, inviting visitors to your Idea Parties, building a mailing list and using every worksheet in the kit with the step-by-step audio instructions.
The 8-Week Success Teams Workshop Kit works like a charm to create a great team. The success rate of teams led by a registered leader using this carefully designed and structured material is much higher than informal teams put together without it.
If you are interested in becoming a Registered Success Team Leader, you must first answer a few questions online.
THIS IS AN INCOME STREAM -- A LITTLE TURNKEY BUSINESS FOR $642!